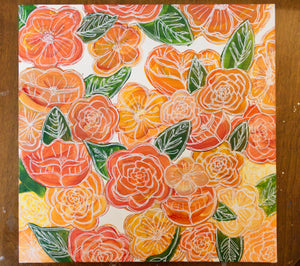 About This Painting:
This is one of my favourite paintings that I've ever created.  This painting is a mix of red and orange florals with green leaves and detail is hand drawn with a white acrylic paint pen.  With such bright colours, this painting can really bring a lot of life into your home, or office.
Details: 
Painting is acrylic on white canvas with detail with acrylic paint pen.